hi there!

at spidermetrix.com, your opinion makes you money!

Do you enjoy completing surveys? Great!
We have online surveys that you can complete and we will pay you for your opinion.

All you need to do is register to become a 'spider'.

It's free, it's quick and so easy to make a little cash...!
Surveys currently available for
About You, About your Life, All about You, Australia, BDMs, Communication Services , Dog Owners, Drivers, Females 35-55, General Information, Get to Know You, GP18+, Jeans 2, Jeans Study, Just You, Main, Parents, Tech Employees, The Real You, This is You, What I Like, Who Are You, Work Rest Play, Your Life,
and more coming soon!

Click Surveys Now Open

online surveys
for cash
@ spidermetrix.com
---
---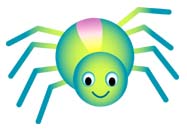 Become a spider,
have your say,
and start earning
rewards today.
---
welcome to
Mustafa (MYS)
nichola (GBR)
Jorge (CRI)
sisca (IDN)
ihsan (TCA)
GOKHAN (TUR)
david (COL)
Dilip (IND)
Michelle (GRD)
lynsey (GBR)
RAHUL (IND)
bedirhan (TUR)
who have just joined the
1,121,348 members
of our spidery family
follow us