Come
work
with us?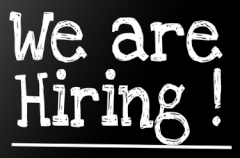 Your opinion can make you money. It's true.

By completing Online Surveys you can tell Companies large and small
what you really think about their products and services.
And, earn cash for a few minutes of your time.

No junk, no spam and nobody will try to sell you anything!

Nothing to lose and much to gain. It's free to join and free to participate.
Available for you to participate in right now, we have surveys about C-Suite, Bachelors (x2) , Vaccine, Males (x2) , Sales (x4) , Gamers (x2) , Manager+, Bankers (x2) , Banking, Managers+ (x14) , Manager+ (x19) , Market, Parent, Parents, Marketing (x2) , Parents (x4) , Caregiver, Parents, Patients, Patient, SBDMs (x2) , PC/Console (x2) , BDMs/TDMs (x2) , BDMs/ITDMs (x3) , Educators (x2) , Education (x2) , Adult, Advertising (x2) , Jeans, Beauty, Jeans, Teens, Vehicle, Female, Females, Female, GenPop (x2) , General, GenPop, General (x9) , GenPop, Hepatitis (x2) , Merchants (x10) , Restaurant (x2) , Developers (x3) , Diabetics, Video, Mid-Level (x5) , Dining, Finance (x4) , Financial (x6) , Finance (x2) , Directors (x2) , Director+ (x65) , Director, Director+, Directors, Director+ (x7) , Director, Director+ (x5) , Hispanics, Electronics (x2) , Illinois, Clothing (x6) , Smartphone, Employed (x17) , Insurance, Interior (x2) , Mobile, Doctors (x2) , Software, Homeowners, Construction/Utilities, Consumer, Consumers (x9) , Mothers (x4) , Counties, Moviegoers (x2) , Movie (x2) , Government, Movie (x2) , Toyota, Sports (x16) , Grandparents, Travellers, HRDMs, Brownies, Asians, States, ITDMs (x2) , ITDM/BDM (x10) , ITDMs (x41) , ITPROs/ITDMs (x2) , Students (x3) , Quebec, Full-Time (x17) , Sunglasses, Jurassic (x10) , Business, SUV/Sedan, Hyland and more coming soon!

online surveys
for cash
---
---


Become a spider,
have your say,
and start earning
rewards today.
---
welcome to

Chandrashekar (IND)
Carmela (PHL)
Samuel (NGA)
anastasija (SRB)
Kenny (SGP)
Aleks (ITA)
Vesa-Matti (FIN)
Marie-Yves Sergine (DOM)
Yihua (CAN)
Safeer (SAU)
Josephine (NGA)
Ungku Shariza (MYS)


who have
just joined the
1,217,643
members
of our spidey family